25 Nov

Warren Turner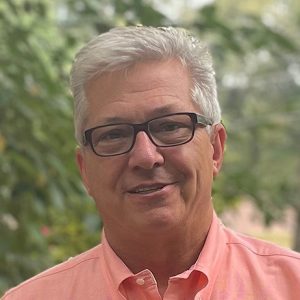 Warren Turner, Executive Vice President of Channels
Warren began his career with Arthur Andersen & Co. (Big Eight) in the mid-1980s, working with both publicly owned and privately held clients in the high technology, manufacturing, and distribution industries.
In 1993, he left Andersen as an Enterprise Group Manager to join Dickens Data Systems, Inc., as their Chief Financial Officer and Senior Vice President. He helped transform Dickens from a small high-tech manufacturer to the leading IBM distributor of mid-range systems and built a successful leasing program providing over $225M in remarketed end-user financing. He assumed responsibility for Dickens' maintenance program and took it from "worst to first" in less than 18 months.
In 1998, he launched Cardinal Points Group, an IT consultancy working with OEMs, Distributors, and their respective business partners. He has authored numerous courses embraced by OEMs and Distributors globally covering topics from financial management and service sales to IT and business partner transformation. Since 2002 he has conducted business partner training globally covering six continents and approximately 50 countries. Balancing out his teaching efforts, he consults directly with business partners on a wide variety of topics from business development to strategic exit.
Leveraging his career experiences in Technology, Distribution, and Channels he helped create Smart 3rd Party's Smart Profits Partner Program. Today he leads a team of experienced channel/business development professionals recruiting and developing resellers recurring maintenance revenue. Warren has been involved in the strategic direction of the company since joining in 2013. After years of successful stewardship on the board, Warren moved into the Chief Financial Officer role in 2019 and expanded his role to include channel responsibilities as Executive Vice President of Channels.