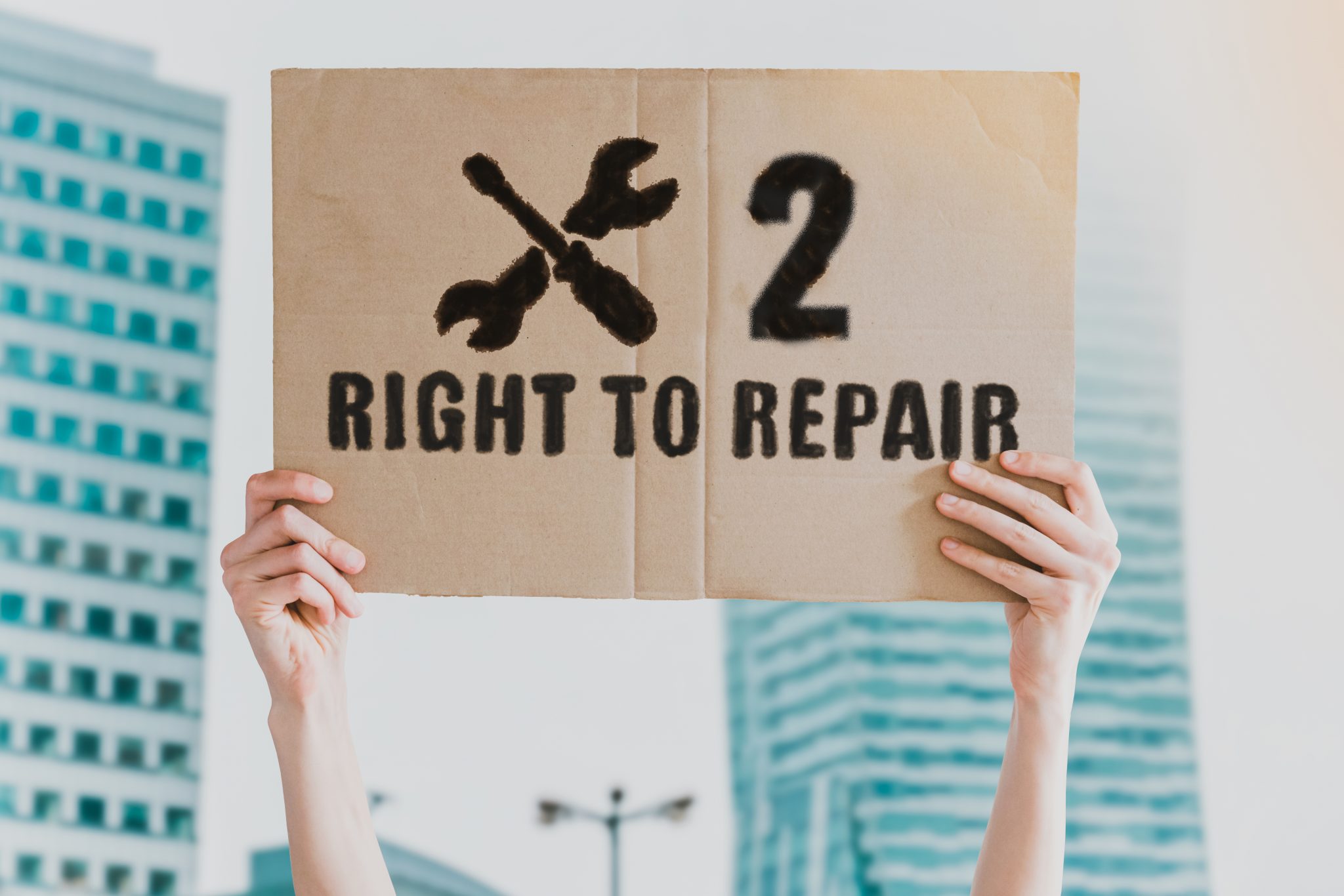 30 Sep

Gartner Right to Repair Initiative Part 2
Gartner Report on "Right to Repair" for Vehicles Highlights Growing Trends in the Greater IT World
In our previous article about Right to Repair (R2R), we discussed the growing movement among consumers, governments and businesses to challenge the OEMs about restrictive practices that inhibit end-users or maintenance companies from doing repairs and enhancements to the equipment they own.
Today, we will review a recent report from Gartner titled 'Right to Repair' Initiative Could Have Significant Impacts on the Connected Car Ecosystem. While the report focuses on the auto industry, they discuss agriculture and global initiatives to more widely address R2R.
What Are the Main Issues Regarding R2R for Vehicles?
Here are the main points addressed by the report:
Right-to-repair efforts are gaining ground in legislatures around the world as a
means to permit customer choice, eliminate control by original manufacturers, limit product obsolescence and reduce waste.
Manufacturers' efforts to monetize connected vehicles could be altered by a right-to repair ballot initiative passed in Massachusetts and other efforts related to this issue around the world.
If manufacturers do not have a monopoly on vehicle access, independent repair
shops, fleets and leasing companies may create competitive applications or services capabilities, but manufacturers argue this could lead to security, safety and privacy risks.
In the November 2020 elections there was a question on the Massachusetts ballot about R2R which passed overwhelmingly and was poised to go into effect in December 2020. However, OEMs rallied and filed a lawsuit where a judge has granted a stay of the implementation and a court case will now be played out.
As technology has moved forward, some of the major issues revolve around data and software access. Automotive and agricultural OEMs have created chips and software that feed data back to the OEMs and allow access through the cloud. Many times, proprietary software is needed for simple system resets or to analyze a problem. And, if the software, tools or access necessary to diagnose and repair some equipment is not available, it may become functionally obsolete requiring replacement. This issue has become a major battle cry for consumers who want to use their devices much longer in the interest of reduced cost and waste.
Here's what Gartner said about the long-term implications of the Massachusetts law and other global movements:
"The right-to-repair measure could have widespread and significant impacts inside and outside the automotive industry. The last time Massachusetts passed a right-to-repair law in 2012, it allowed users access to the data generated by their own vehicles and made the data available to repair shops. This change to the existing law requires that automakers make a direct interface available to the vehicle's computers through a wireless network and not just diagnostic tools that can be plugged into the vehicle. This would circumvent automakers' control over the information that vehicles send to and receive from other vehicles and potentially allow third parties to install new software into vehicles.

While it is intended for repairs, it is easy to see how this access could create a huge new array of software and applications for the vehicle that goes well beyond maintenance and repair. The current method to connect to vehicles and gather data without manufacturer control is through the onboard diagnostic port (OBD-II), which was mandated in 1996 in the U.S. in order to gather emissions data. That portal eventually opened a floodgate of capabilities and spawned industries, such as usage-based insurance, which uses a dongle plugged into the port to gather driving information and send it wirelessly back to the insurer. If the ballot initiative is implemented, it will allow for direct access to a vehicle's computers with the ability to send information back to the vehicle. This is an expansion of the OBD-II access with the added benefit of not needing a plug-in device to enable it. Manufacturers today make it difficult if not impossible to add software that is not created by the manufacturer or its affiliates."
Certainly, in the TPM industry we have dealt with some of the same issues of software updates, bug fixes, remote access, proprietary maintenance programs, restricted parts, etc. So, along with our clients we've been fighting the R2R fight for decades.
Growing Global Momentum for R2R Will Be Good for TPM
In our previous article we covered how in May of 2021 the FTC issued an extensive report to Congress entitled: "Nixing the Fix: An FTC Report to Congress on Repair Restrictions". And, here we mention the Massachusetts ballot initiative from November 2020. Across the globe we're seeing even more activity for R2R and there is an Appendix to the Gartner Report that highlights this growing global momentum.
The report shows that the European Union, Sweden, Norway, Germany, Canada, Australia and South Africa are considering or have enacted legislation regarding R2R, some which go into all types of equipment and technology. In addition, Nebraska and California have legislation under consideration regarding John Deere equipment and other agricultural equipment. Also there has been proposed legislation to allow hospitals to access their own medical equipment because there have been issues with OEMs shutting out some hospital medical devices even in the midst of surgery.
Summary of Takeaways:
As mentioned, we've seen many of these same issues in the TPM world over the last 40 years and we've been able to work with our own network and ecosystem to overcome most issues. However, the OEMs still try to use their muscle to make it harder on end users and TPMs to go about their business.
The Right to Repair movement is gaining momentum because of consumer issues around cars, phones, laptops, etc. But we believe R2R will also shed light on the problems in the wider technology infrastructure landscape. And, we will fight with you to make access to repairs, software and maintenance easier. We recommend that all of us monitor what is happening with R2R and where appropriate encourage government organizations and legislators by giving your point of view and experience.
We'll have more to say about R2R in upcoming articles and blog posts.
---
Links/Resources:
If you would like a copy of the Gartner Report or Right to Repair, send us an email at sales@smart3rdparty.com