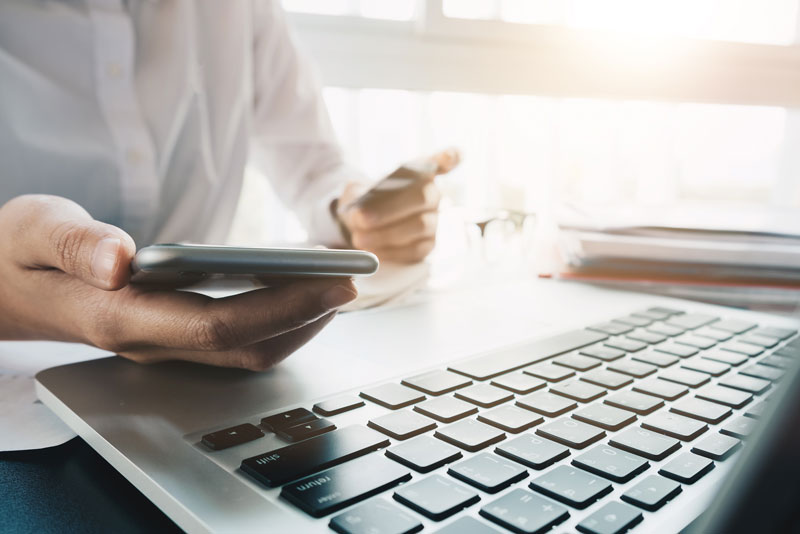 20 Aug

A Balancing Act… Meeting the Needs of Both IT and Procurement Sourcing

What's the elephant in the room? It's the natural tension between the needs of the IT executive charged with delivering a reliable network and the goals of the procurement professional mostly concerned with securing the lowest cost.
Differing Motivations
Typically, the IT person is tilted to risk aversion because he or she doesn't want to let down the users or face the wrath of upper-level executives if there are major downtimes or performance issues. In the old days, there was an adage we used, "nobody ever got fired for buying IBM." That's because IBM had created this aura that they were invincible and that they were the leaders in computer technology of the day. How has that played out over time? Are there reliable, innovative alternatives to IBM in the technology industry these days? Today, IBM is referred to as a "legacy company" – a negative connotation meaning it's a lot like a dinosaur.
Coming from a different angle is procurement: "How can we get the best deal? The lowest cost?" Procurement is charged with saving the organization money.
Finding the Right Balance
Now the OEM is constantly selling to risk aversion and feeds the fears of the IT executive, while also telling the procurement professionals that alternatives to OEM maintenance is a risky proposition and could be disastrous.
But, let's look at all the alternatives we have today for mainframes, servers, networking, storage, and more. It's changing all the time to new platforms like cloud software, distributed processing, remote management, etc.
Isn't it likely that the innovators have determined better ways to manage the maintenance of all this infrastructure? Third party maintenance is part of that innovation. Don't be afraid to look at TPM alternatives. The TPM industry is thriving because it has built its business models to balance the needs of both IT and procurement.
Creating a Winning Scenario
Has your interest been piqued? Have you already decided that this is something you need to investigate further? But, maybe you're wondering what an effective TPM plan looks like for an organization. What does a winning scenario look like if you engage a TPM for at least part of your infrastructure?
Let me give you an example. RR Donnelley is a print and publishing giant. After they expressed interest in TPM, we worked closely with partner organization Delta Computer Group from Long Island, New York. RR Donnelley engaged in an extensive analysis of TPM organizations while vetting Delta's engineering capabilities and building confidence that there was a good opportunity to reduce costs while maintaining service levels for this Fortune 500 company. Delta provided overall maintenance while we provided back-line, Tier 4, high-level engineering support for Cisco and NetApp.
RR Donnelley made a move to switch to TPM effective May 1, 2013. The contract size to Delta was approximately $1 million, and their estimated first-year savings was in excess of $1 million. Therefore, their savings well exceeded the projected 50%.
The end of the story is that RR Donnelley was so pleased with the contract that they renewed for additional years resulting in millions in savings that could be deployed elsewhere. The moral of the story is that reduced cost far exceeded the perceived risk.
A Little History
Now I'll take you back in time a little to show you how long these types of savings have been available. It was 1987, and I worked for Unisys, the merger of Burroughs and Sperry. In September 1986, Unisys decided to enter the world of third party maintenance which was then dominated by companies like Bell Atlantic, Sorbus, and Interlogic Trace.
We had some success and were feeling pretty good about ourselves. We had just sold a maintenance contract on an IBM System 36 to a large insurance company (Liberty National).
At one of our regular weekly meetings Bill Shookmen, the Unisys Branch Manager, revealed he just talked with the VP of Data Processing for Liberty National who said he was saving so much money that he no longer could afford Unisys maintenance – and that's why he had switched to our Third Party Maintenance contract. In fact, he wanted to switch over more business to us.
The problem was that Liberty National's system had been down. We were scrambling to perform, and Bill was having trouble sourcing the parts. You see, back then parts availability was an issue. We eventually solved the problem, but it was tough and costly for us. Today Unisys still provides Field Engineers (FE) for companies like Dell/EMC, etc.
What's My Point?
Fast forward to today when parts logistics is not an issue. Third Party Maintenance is mainstream, and parts are readily available for post-warranty servers, storage arrays, and networking devices. Often, we have better and quicker access to parts than the big guys – because that's all we do!
You can also find examples sprinkled throughout industry studies from Gartner and other sources. They often showcase studies with the names of the organizations kept anonymous for competitive reasons. Here are some observations from the Gartner Report "Used-Hardware Resellers Offer Hardware and Support Cost Savings" from June 2016:
A global company in the communications, media, and service sector planned to refresh its network hardware, according to the OEMs end-of-life agenda. When the company investigated using a used-hardware reseller, it acquired hardware with next-business-day and four-hour response to its 114 locations in 18 countries, for a savings of $1.3 million.
A global manufacturer of durable goods (electronics) invested in used hardware and related maintenance services for 1,600 devices to be used in 119 offices across 25 countries. The hardware and maintenance cost savings came to a combined total of more than $4 million.
A large, global communications service provider (CSP) engaged in a hybrid used-new network strategy across 60 offices around the world, covering nearly 5,000 devices. For most of the CSP's sites, it was able to secure service contracts for next-business-day, on-site response. For remote locations, the company leveraged a focused on-site sparing plan for hardware replacement when needed. By partnering with a reseller of used hardware and maintenance services, the CSP saved nearly $5 million in hardware and service costs.
You can create your own winning situation by following the ideas presented in my book, 3rd Party Maintenance – The Ultimate Guide. We've thought out the process so you don't have to jump in with both feet.
Want to keep reading?