25 Nov

Ken Peck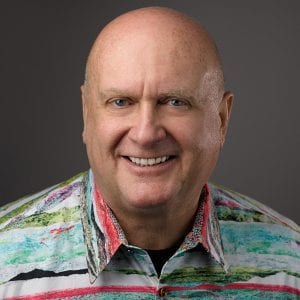 Ken Peck joined Smart 3rd Party as President in 2013. As part of the changes he led at the time, the name of the company was changed from IT Network Security to better reflect the goals of the revitalized organization. ITNS primarily provided backline Cisco support to third party maintenance providers such as Delta Computer Group.
With the name change, the direction of the company changed to become a full-service TPM offering maintenance and support for servers, storage, and networking. Under Ken's leadership, Smart 3rd Party has experienced an annual growth rate of 62%. His key objectives were to provide high-quality TPM services by eliminating all of the confusing layers of technical support and optimizing the existing ecosystem that exists in the support and maintenance space. Inspired by the Amazon approach to business of being a low-cost leader while providing great value, Ken felt he could deliver outstanding service at a lower cost.
As President, Ken now leads the daily operations of Smart 3rd Party as well as creating and executing go-to-market strategies, sales and marketing plans, and getting the right people in the right roles. Before joining Smart 3rd Party, Ken served in IT sales and management for hardware, software, and services for companies including Unisys, Motorola, London Bridge Group, and Dickens Data for 30 years. It was at Unisys that Ken had his first entry into TPM in 1986 long before Gartner started referring to third party maintenance as TPM.  He gained further TPM experience at Motorola who was closely aligned with Interlogic Trace an early TPM pioneer. Ken attended the University of Alabama where he earned his Bachelor of Science degree in Finance. A more complete biography can be seen here.